9 tags
Books for Bama! Help students in the Tuscaloosa... →
jessica-dianne: Books for Bama is a drive for school supplies for those students affected by the April 27, 2011 Tuscaloosa area tornadoes. You can purchase any of the books from amazon on that list (or others you see fit) and ship them to the address listed. We will gladly accept all of the following supplies: OUR IMMEDIATE NEED IS SCHOOL SUPPLIES; however, a long-term goal is to restock...
5 tags
April 27th Tornado Aftermath - 45 Ways You Can... →
mvpf: A deadly tornado ( http://www.youtube.com/watch?v=5ohIVzIZLuQ ) hit the southeast and especially Tuscaloosa, Alabama on April 27th and I am grateful to whatever higher power exist that I and my loved ones and belongings are safe. With that being said, I have a great case of shock, panic, and survivor guilt. This is something that I have been trying to put in use for the volunteerism,...
Remember 4/27/11 - Please don't forget about the... →
jessica-dianne: I realize that everyone will have different reactions to the death of Osama bin Laden. To some, it brings you peace and happiness and I rejoice for you. For others, we are currently surrounded by death and destruction and it's hard to celebrate the death of one individual when we so desperately need help. I am happy for America and the world that an evil person is gone from...
7 tags
The Ladyfest Deep South 2011 Program Guide →
Please Download this pdf of the program guide for activities this week-end. Full scheduling line-up is included, as well as, information about each of the bands performing and where. We ask that you please download and print this information to keep with you throughout the week-end!! Thanks and we'll see you soon!!
6 tags
10 tags
9 tags
9 tags
6 tags
6 tags
Anonymous asked: Where is this being held, or should I say where in Tuscaloosa. Tuscaloosa is a big place so how would I find it. Where are the crafts tables and where will the workshops be held.
Anonymous asked: How much do the events cost?!
6 tags
6 tags
6 tags
5 tags
CALLING ALL POETS, WRITERS, DANCERS, &...
Ladyfest Deep South is looking for performers of spoken word, stories, dance, or any other artistic piece. Performances will be held on Sunday, April 17.Interested? Then send us an email at ladyfestdeepsouth2011@gmail.com with your name, phone number, a few sentences describing what you would like to perform, and your times available.
2 tags
Southern Girls Rock & Roll Camp →
What an amazing program! And close to home! You MUST check this out. Southern Girls Rock & Roll Camp "To empower young women through music education in a supportive and challenging environment; promoting collaboration and positive self-esteem." RIGHT ON!
6 tags
Help fund Ladyfest Deep South 2011 by supporting...
DHW Designs is teaming up with Ladyfest Deep South 2011! From now until April 15th if you place an order and pay for a monogrammed, eco-friendly tote on her facebook wall she will donate $1 to the organization! All you need to do is "like" the page, scroll through the picture albums, then post on the wall what you'd like to order and the initial you'd like on the bag!...
5 tags
CALLING ALL CRAFTERS, ARTISTS, & GENERALLY AWESOME...
Ladyfest Deep South 2011 is looking for crafters and artists to set up tables on Sunday, April 17 from 1:00pm-6:00pm. Bring your goodies and let the world enjoy your work! We are also looking for people to hold workshops. On what? You ask. Well that's up to you! If you have an idea for a workshop, we want to hear about it. Workshops will be held on Saturday and Sunday at varying times. If...
3 tags
1 tag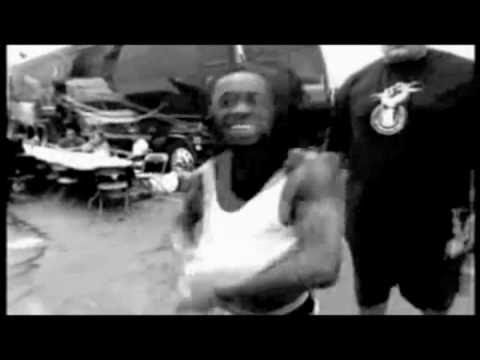 5 tags
Help fund Ladyfest Deep South 2011! →
Please help to make Ladyfest as awesome as possible in any way you can!!!
5 tags
The Crimson White Article about Saturday's... →
Read all about it!! Includes quotes from our organizers! Thanks Crimson White and Hannah Marcum!
Wednesday, January 19, Get on Board Day,...
We will be there. Stop by to see us!
5 tags
6 tags
Recommend Ladyfest Deep South 2011 in the... →
Hey Ladyfest fans!! Recommend us for the "Non-profit" category in the Tumblr directory!! Thanks for your help. You ROCK!
missworld asked: "Love your blog! You rock! Could you add Ladyfest Deep South 2011 to your Follow Friday Feminist list? We're in the process of organizing a Ladyfest in Tuscaloosa, Alabama for April 2011! :) Thanks!" - hey there! Thank you very much!! I added this page to the FFF list!
5 tags
8 tags
Contact List for Ladyfest Deep South 2011
For general information and questions check our websites on tumblr, facebook, and twitter or email us at ladyfestdeepsouth2011@gmail.com —————————————————————————————————————-...
Have questions/comments for Ladyfest Deep South... →
Ask us anything you want to know. Or leave us a comment. You can even ask anonymously.
5 tags
Ladyfest Deep South 2011 Diversity Statement:
Ladyfest Deep South aims to provide a forum for a diverse group of artists and activists to demonstrate their talents and passions and bring together a wide array of people to celebrate local art and activism and participate in community-building and skill-building workshops. The organizers of Ladyfest Deep South are committed to establishing an environment that embraces diversity based on gender,...
5 tags
Ladyfest Deep South 2011 Mission Statement:
Ladyfest Deep South is a non-profit festival of feminist art and activism. This festival is a collaborative effort forged between University of Alabama students, faculty, and staff organizers and volunteers and the surrounding community of regional musicians and other artists, activists, do-it-yourself crafters, merchants, and growers. The festival is intended to bring attention to the richness...